Welcome to Frontline Otago

Our new website is about providing you with information about the services we provide and news about upcoming changes in the field of Television and Technology. This is our new presence on the Internet so keep watching as details will change as we update them and add more information for you.

What part of our lives does not include some piece of equipment with electronics inside? At some stage things go wrong and you need a good repair technician, we can help.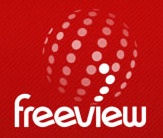 Freeview HD Television is making more news this year and many of our customers are taking advantage of the better picture quality and channels available. We specialise in installation of set top boxes, whether satellite dish or UHF aerial receivers and recorders, and all TV aerial and cabling installation.